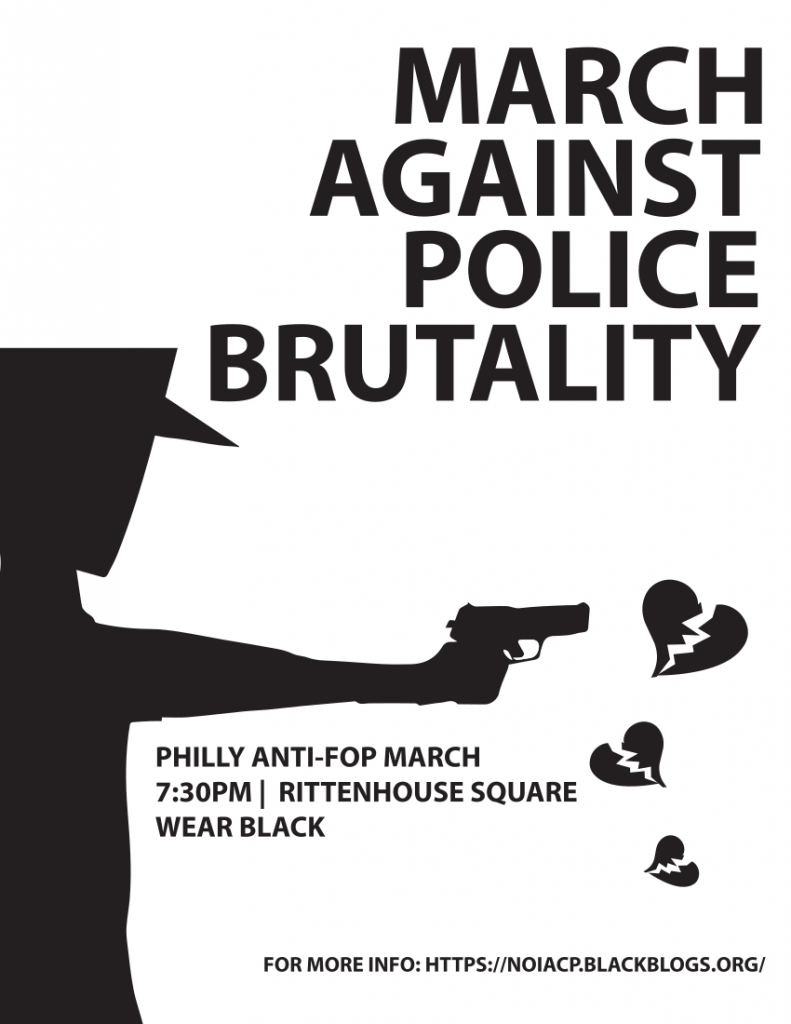 October 21 – Philly Anti-F.O.P. March
7:30pm @ Rittenhouse Square
Nationwide, people have taken over streets and highways to fight back against local police departments and their brutality. Putting heat on the department results in police chiefs and PR managers recycling the same lies to persuade the people to "move on" with our lives. Meanwhile, police unions such as the Fraternal Order of Police go out of their way to openly mock and intimidate the victims (and victims' families) with their perpetual terror. In rare occasions where departments attempt to fire officers, police unions fight tooth and nail to keep them instated. The F.O.P. does not care about public relations. They do not care to present themselves differently from what they truly are, a violent gang of bullies and proud of it. Philadelphia is home to arguably the most brutal branch of the F.O.P., historically and present. The F.O.P. continues to brutalize with impunity, while chiefs and PR managers try their best to cover their asses.
All struggles are anti-police struggles. For every slain, maimed, and brutalized victim of police terror, this is for us. Join your community for an intentional Anti-F.O.P. march on Saturday October 21st, Rittenhouse Square at 7:30pm.
Let the Philadelphia F.O.P. know we are sick of their shit. Wear Black!
FTP//1312
– –
Things you can do in the meantime: